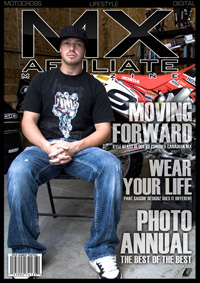 Kyle "The Dozer" Keast

Date of Birth: December 27, 1984
Height: 5′ 10″
Weight: 185 lbs.
Home Town: Lindsay, Ontario, Canada
Occupation: Sheet Metal Worker (Business Owner), Professional MX Racer
Years Racing: 22
Turned Professional: 2002
MX Bike: Yamaha 450F
PRO Team: Machine Racing | Yamaha | Troy Lee Designs
Facebook: Click Here
Twitter: @kylekeast4
Accomplishments: Rick Joseph Memorial Award in 2001; Rode for Team Canada in 2010 at the Motocross of Nations in Lakewood, Colorado.
Most Memorable Race: 2010 in Richmond, Ontario, Gopher Dunes National – Etched out as my most memorable race simply because it was the very best I have ever ridden and I was completely satisfied with how I rode, however, my results do not show, as I ran out of gas on the last lap while in second place.
Sponsors: ACTIONETIX, Machine Racing, Yamaha, Troy Lee Designs, Podium Grafix
2012 Goals: Work hard to take my physical and mental preparation to a whole new level and come out as the CMRC MX1 Champion.
MX results:
Year

Federation

Result

2010
FIM Motocross of Nations
CMRC National Championship
16th Overall (Team)
4th Overall

2011

CMRC National Championship
4th Overall
2012

CMRC Gopher Dunes ANQ – Pro/Am
CMRC Motopark
CMRC Nationals – Rd 1
CMRC Nationals – Rd 2

2nd Pro-MX3
1st Pro-MX3, 1st Youth
4-4, 4th Overall
4-33 – Broken femur in second moto
Kyle is known as one of the most talented riders in Canada. Aptly nicknamed "The Dozer", he can be seen aggressively pursuing his rightful spot on the podium race after race. An eternal fan favorite due to his blue collar work ethic and machine dominating riding style, Kyle's fans can be heard cheering him on from every corner on the track. Holding the #4 plate entering into the 2012 season has Kyle both optimistic and motivated. "I didn't really get a chance to train properly last year as I was running my business throughout the Nationals. It's hard to be answering business calls 30 minutes before a motto. This year my team and sponsors have stepped up so I won't have to do that," says Keast with a noticeable ease. "Add this to the fact that Craig [Stevenson] and the ACTIONETIX team will be handling my nutrition, training and supplement program which will include HemoFlo and I'm very confident that I can have a legitimate run at the #1 Plate in 2012."
Follow Kyle's progress each month by signing up to our FREE newsletter.