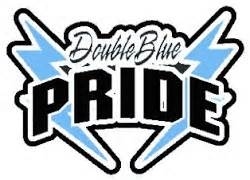 Right now, I'm down in Colorado on business and with the exception of a four day trip back to the Toronto area once a month to see my family. There's a lot going on while I'm living just in the mountains in Golden Colorado. ACTIONETIX is a family run business and we love our sports as much as anyone on the planet. Motocross is literally in our veins… but so are many other sports such as hockey and others.
Today, our son Connor was rewarded for all of his hard work by making the AAA hockey team back home in Canada. He's a unique athlete that also won two National championships in Motocross this year, as well an Arenacross Championship and the Harold Hilbert Memorial Award for top-placing Cobra rider in the CMRC Walton Grand National championships. To say we're proud is an understatement. It takes balance and focus to be able to incorporate so many things into each 24 hour day.
I see this with so many other Motocross and Action Sports families. They work to balance and enable their children and families to accomplish so much. They commit to getting to the track; working on bikes; finishing school work and in many cases holding down dual incomes to make it work. Being just another family that tries to balance it all, we salute you in your efforts and applaud you for committing to not only Motocross as a sport, but to the youth who shape it's future.
Compete… wide open!
Craig Stevenson Founder and CEO